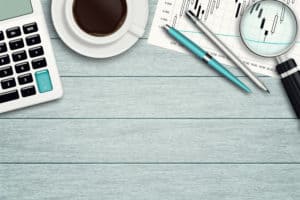 Would it come as a surprise to you if I said we're all sales people? It's true.
Every time you have a prospective client on an inquiry call, you're making a sales pitch. Every time you send an email or write a blog post with an offer, you're making a sales pitch. Every time you share a new image on social media, you're making a sales pitch.
And you're probably pretty good at it, too, or you wouldn't be where you are today, would you?
So why do we continue to think we're so bad at sales?
Sales Feels "Icky"
We hear this one a lot. You feel pushy or uncomfortable when talk turns to money. You don't want to force anyone into a decision. You secretly think your rates are too high.
We are going to be honest with you. This is one of those things that gets better only with practice. But the good news is, you don't have to be on the phone with a prospective client to get that practice time in.
Instead, use the technique self-help gurus have been advocating for years: Look in the mirror and talk to yourself. Practice saying your rates out loud. Practice your segue from inquiry to sales pitch. The more you do it, the more natural it will sound, and the less uncomfortable you will feel when on a real call.
Fix Your Mindset
What if you weren't selling anything, but instead were simply chatting with a friend about the incredible new product that was going to change her life? You're helping your friend to improve herself by sharing your experience with this new product.
That's exactly how you should think about selling your photography services. You're not trying to get your prospective client to spend money. Instead, you're offering a solution to her problems. You're genuinely helping her to capture an important or milestone moment in her life.
When you can turn your thinking around from "sales" to "helping" you'll find it's much easier to have the sales talk.
Don't Be Afraid of the Follow Up
Most clients won't say yes with the first call, and maybe not even with the second. But good entrepreneurs know that many sales can be closed if you simply take the time to follow up. Send a quick email and invite your prospect to:
Schedule a follow-up call to answer her questions
Read some of your testimonials
Review your online galleries
Having a good system for your follow-up is also key to a successful sales strategy. After all the effort you put into building the relationship with your client and showing value in what you do, you don't wan't a lack of follow-up to be the piece that prevents you from making the sale.
We use 17hats for all of our follow-up and have a workflow in place to know what stage in the buying journey we are with each client.
For example, our headshot inquiries receive an initial email back with information, but also an email 5 days later to confirm they received the first email and also engage conversation and ask them if they have any questions. We also send a follow-up email 30 days after we receive the initial inquiry if we haven't heard back from them. Sometimes life gets busy and this email starts the conversation back up again.
It's so important that your sales system includes touchpoint to nurture the relationship you built, along with a gentle reminder of how you can help your client.
Don't let that old "I'm not good at sales" thinking get in the way of making a real difference in people's lives, and in growing your photography business and your profits. With these easy tips, you can quickly turn your sales blocks into a system for landing new clients consistently.