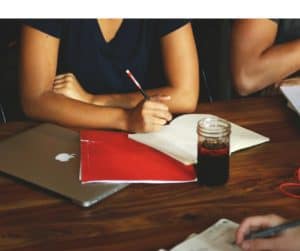 The proof is in the pudding, or rather, the proof is in the Social Proof!
If you want to earn top dollar for your photography services, it's clear you'll first have to become the go-to expert in your niche. The key is not to be a photographer in your marketplace, but "The Photographer". Your job is to own a piece of your potential client's mind, so when they think of a photographer, they think of you.
You're likely already working toward that goal, and probably have been for some time. Social proof is a powerful tool that can increase your visibility and credibility. If you're not quite there yet, here's how to jumpstart your career with 5 ways to up level your credibility.
Content Creation. This is by far the most important thing you can do to grow your audience and your credibility. Blog posts, articles, and behind the scenes images and videos, are the building blocks of your empire, and if you want to earn top dollar, you first have to put in the work to create a solid foundation.
You can build even more rapport with potential clients by scheduling out your content frequently, both on social media channels and through personalized emails. Perhaps there is a really informative article you wrote about how to prepare for a session, or the top places to go for an outdoor session in your area. You can share a series of articles on a regular basis to not only build rapport, but grab the attention of potential clients and build that like, know and trust factor.
When left to the mind alone, it can be challenging to remember when to send these pieces of content out. That is why we love scheduling systems. 17hats is one of the tools we use to create "nurture sequences", which are emails that contain helpful information for potential clients. These emails are set up in a workflow system and sent out at specific times to have frequent touchpoint with prospects as they are going through their buyers journey. They are a nice reminder to potential clients that we are the experts in our field, by over delivering helping information and keeping us top of mind as the photographers they should use for their next session or project.
Video. This is where a lot of people struggle. Maybe you hate the sound of your voice or you hate how you look on video. You'll need to get over it. Your potential clients need to get to know you better before they shell out $5,000 or $10,000 for that wedding photography package you're putting together, and video is the easiest way for them to do that. So get a makeover, hire a video coach, take some classes on public speaking, or get some constructive feedback from close friends and colleagues, and start sharing what you know on YouTube, Facebook Live, and other video channels. The more you do this the better you will become and you have to start from somewhere. Start small and build your way up.
Write a Book. The big daddy of content, a real, physical book can skyrocket your credibility and pave the way for the rest of your photography career. This may sound like a daunting task, but it doesn't have to be. You could write a guidebook for clients to prepare for their sessions, or even compile your best blog articles together for a book. By having a book, you will gain more social proof by having more credibility and it is a business card that will work for you time after time.
Speaking. Nothing says "I'm an expert" quite like getting to take to the stage and speak in front of a group. Chances are your expert status has already attracted the attention of event organizers and you've been asked to speak. If you have, and have turned down the opportunity, now is the time to boost up your confidence and make the leap. If you haven't, then go out and actively seek opportunities that are a good fit. Don't be afraid to start small—at your local Chamber of Commerce, social clubs, photography groups, or a recurring MeetUp group—but keep an eye on the big stage, too, and be open for the chance to wow a crowd with your expertise.
Host a Live Event. Want to really blow your audience away with your photography skills? Plan and host a live event. It doesn't have to be huge—in fact a small, intimate venue is often the best choice—but do start making plans. It could be as simple as teaching your local market how to take better casual pictures of their family. Once they realize you are the expert, this lines you up for more opportunities to have their professional portraits and family sessions done. You could also collaborate with other small business owners to create an event that will benefit your community and get you more publicity and eyes on your photography business. Live event hosts are often viewed as the real movers and shakers in their industries (because they are).
Remember, too, no matter which credibility-boosting method you're using, it will only work if people know about it. So don't just start a blog, market it. Don't step onto a stage of any size without shouting about it to the rooftops, and never ever write a book without a big launch. Credibility and visibility go hand in hand, so do everything you can to get the word out about your achievements.