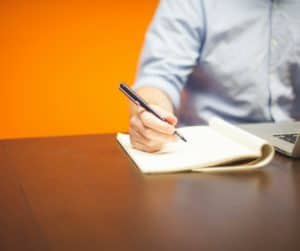 Malcolm Gladwell, author of The Tipping Point, defines tipping point as "The moment of critical mass, the threshold, the boiling point". For entrepreneurs this is relevant with the way they brand, market, and do their day to day duties in their business. It is the little things that you do now that make a big difference, and bring you to that tipping point, a pivotable place to be within your business. Reaching your tipping point is the moment, when your business begins to shift, the needle moves, and things just start to seem more in sync.
But reaching your tipping point doesn't happen overnight. It is a process that happens over time, months or even years. It involves creating momentum to make movement. Think of the the process of boiling water, you must first turn the burner on and then wait for enough heat to build to cause a change and then the desired result.
As we wind down 2017 and head into the new year, we are on the verge of another tipping point. Now is the time to build that momentum to make movement in your business. And rather than wait until the new year to get started, now is the time to "turn the burner on" in your business to build up the heat that will fuel your new year.
Here are 10 quick tips to consider to prepare your business for the new year and get closer to your own tipping point.
1. Revisit your business plan: When was the last time you looked at your business plan? Is it still relevant? Chances are, things have changed this year, so now is a great opportunity to revisit your business plan, and re-write changes that are relevant to help your business move forward.
2. Make business goals: Along with your business plan, now is a great time to look at your business goals. As you write out your goals, look at short term and long term goals that you want to focus on the entire year, not just the first quarter.
3. Make a promotions calendar: To help you with your marketing, having a well mapped out promotions calendar will allow you to be more strategic with your messaging and more organized. Look at different systems to help you with this process. We love utilizing 17hatsand creating projects and workflows to make planning our promotions a streamlined process.
4. Consider your hiring needs: This may be the opportune time to consider hiring someone to help you with your business. Or it may be time to consider outsourcing. Think of all the things in your business that someone else can do just as well as you, or even better, and look into the possibility of hiring someone to help you, so you can focus your time and energy on servicing your clients or higher level duties.
5. Invest in technology: This may also be the best time to look at updating your technology to streamline your business even more. Perhaps it is time to invest in a new piece of gear or equipment, or software or training. Just be careful in this area, as it is very easy to get wrapped up in shiny object syndrome and always chasing the next piece of technology in an effort to improve your business.
6. Create a conference and education plan: It is important to always be in a learning state and going to conferences and trade shows can help you with this. Take a look at upcoming conferences for the new year and decide what makes sense for you to attend. Also take into consideration local photography clubs, meet-up groups, and chamber groups. Look into both online and offline education to help you with your learning process for the new year.
7. Reassess your brand: Is it time for a brand update? Is your brand congruent with your messaging? Now is a great time to look at your website, marketing materials, social media platforms, and everything you do to make sure your brand is congruent and represents you in the best possible way.
8. Get organized: Time to declutter now, rather than wait for spring cleaning. Spend some time shedding documents you don't need or organizing files on your computer. This will make things easier to find come January.
9. Refresh your skills: Where are you having challenges? This is a great time of year to do a personal assessment of areas where you could improve and to take some time to read a book, watch some videos and get more educated in those areas that you find challenging.
10. Reconnect with your why: It is so easy to get stuck in the hustle and grind. This is a great time to reflect why you have your photography business in the first place and determine what is most important to you. It is important to determine what drives you, besides finances, to put the time, energy, and effort into your business. Is it to spend more time with family, to travel more, to save for retirement…what is your why? The end of the year is a great time for self-reflection so you can go into the new year more purposeful with everything you do.
Your tipping point is right around the corner, but it won't happen overnight. Build the momentum now to create movement and don't make the mistake of waiting to start on January 1st. Start your burners now to set you and your business up for success and prosperity in the new year!